LFO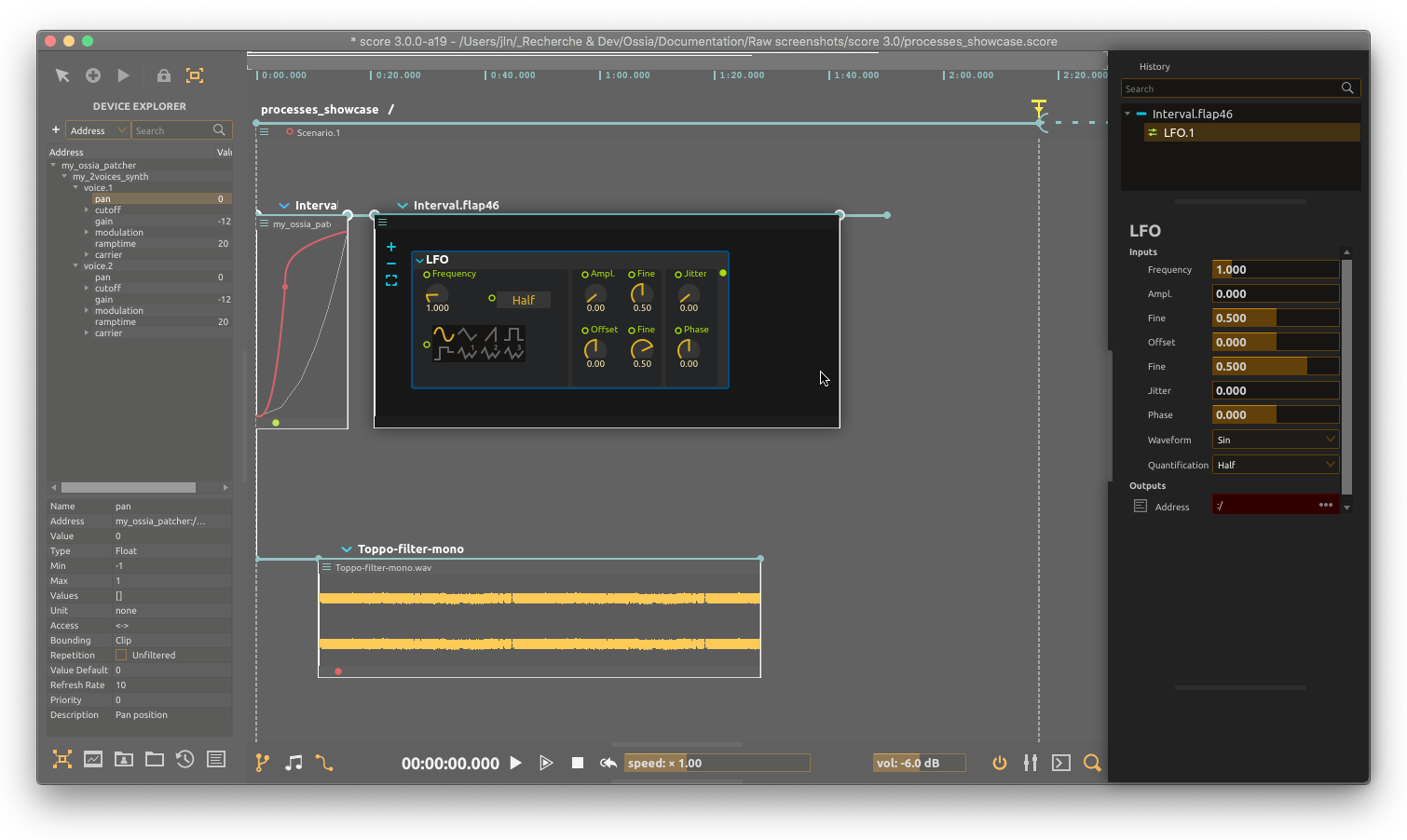 You can use the Low Frequency Oscillator in order to generate a value. This value can be used later to control other parameters.
Frequency
You can change the value between 0.10 and 100 Hz.
Wave Shape
There are 8 different wafeforms available : sinusoidal, triangle, saw, square, sample & hold and 3 noise form.
Range
This value can take values between 0 and 1000.
Offset
The offset value is between -1000 and 1000.
Jitter
Allows to add some amount of noise to the signal.
Phase
Allows to alter the phase of the signal.
---