Integrating with Blender
It is possible to control most properties of a Blender project's nodal system through the NodeOSC addon, available from here: https://github.com/maybites/blender.NodeOSC.
Setup
Download the NodeOSC add-on's last version (this has been tested with version 2.4.0)

Install it in blender: Edit > Preferences> Add-ons > Install (top-right button) and enable it by checking its checkmark: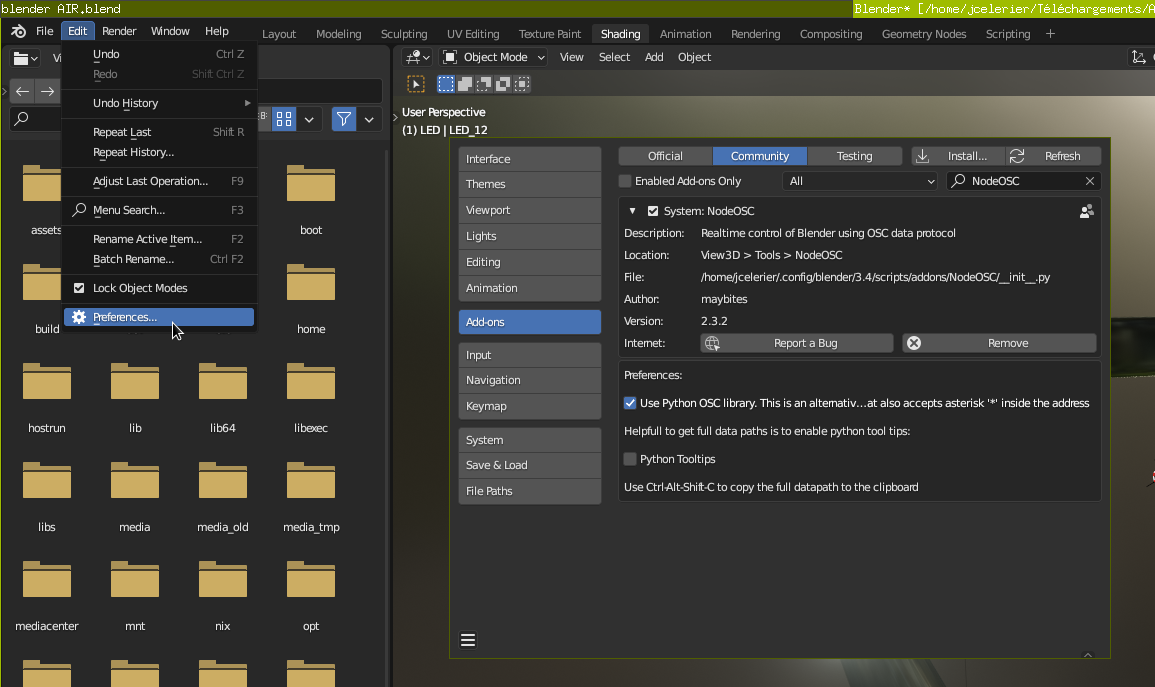 Check that it is activated in the drop-down here: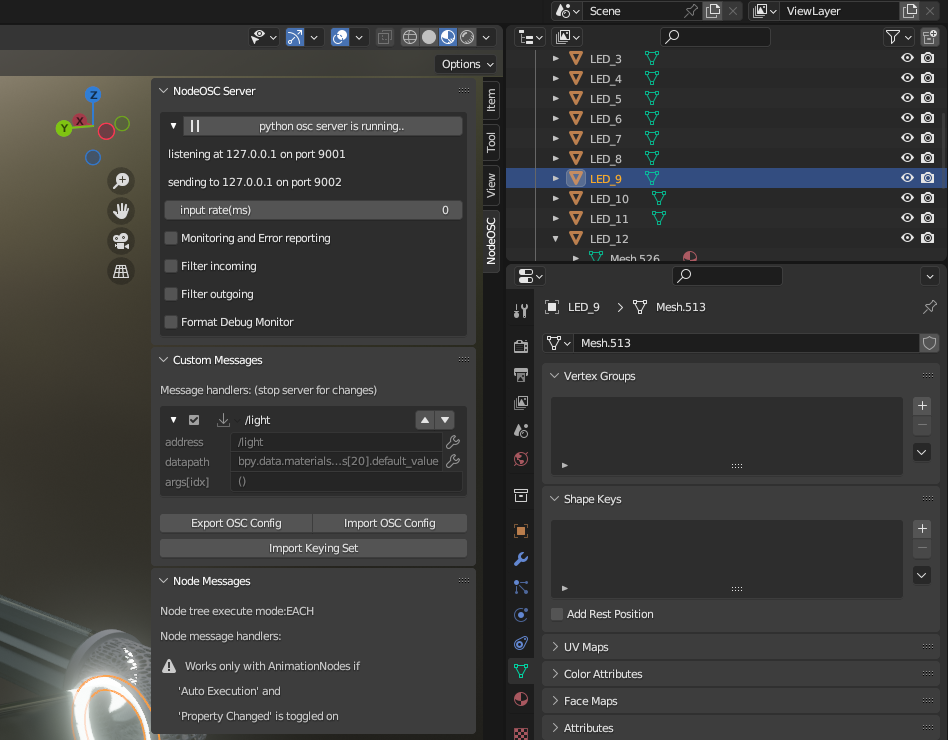 Usage
The complete documentation of NodeOSC is available at this link.
If you simply aim to control a node setting through OSC, here is how you can do it:
Open your material in the Nodes editor of Blender: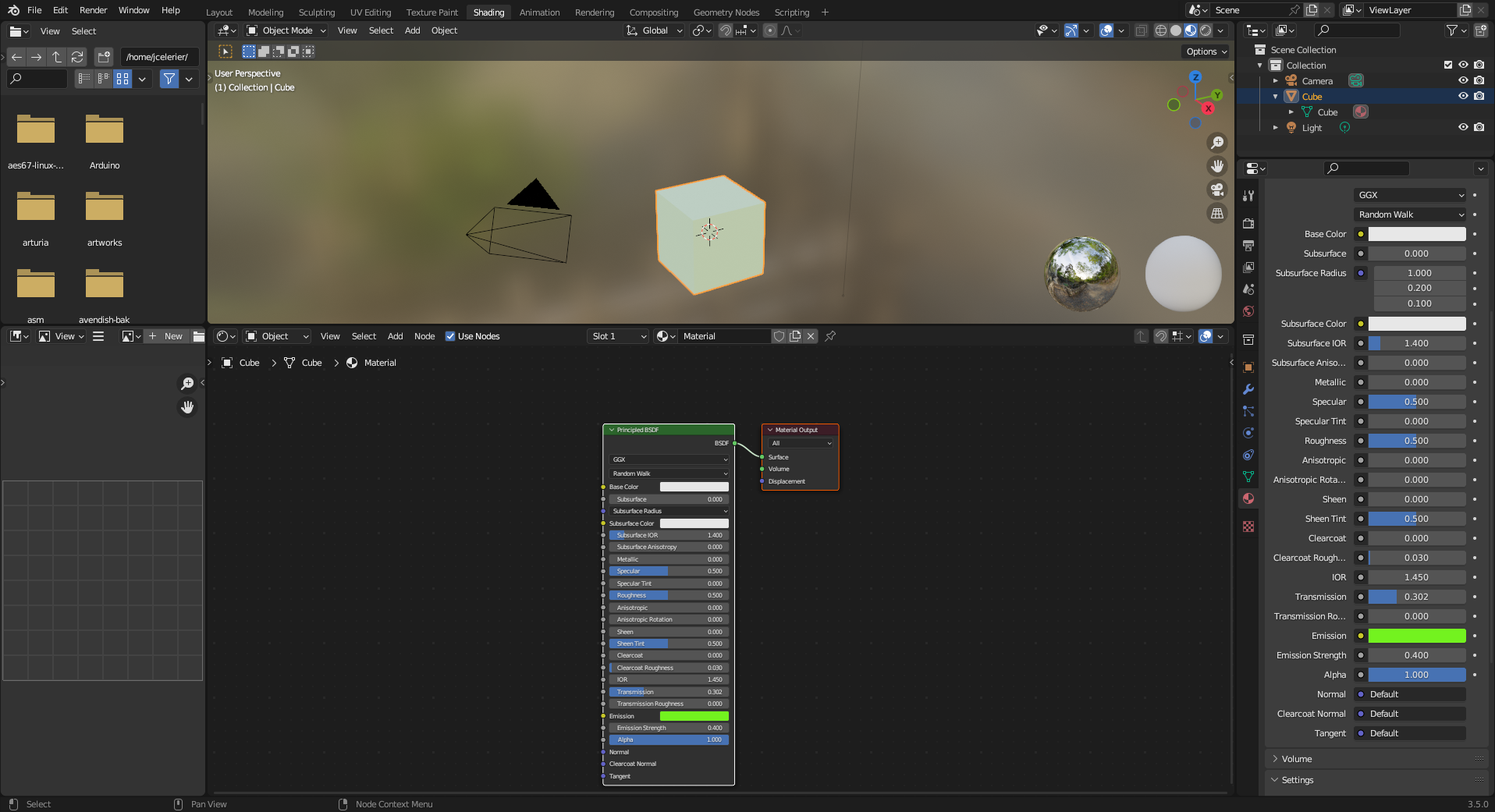 Select the parameter you aim to control over OSC, right-click on it and select "Copy full data path".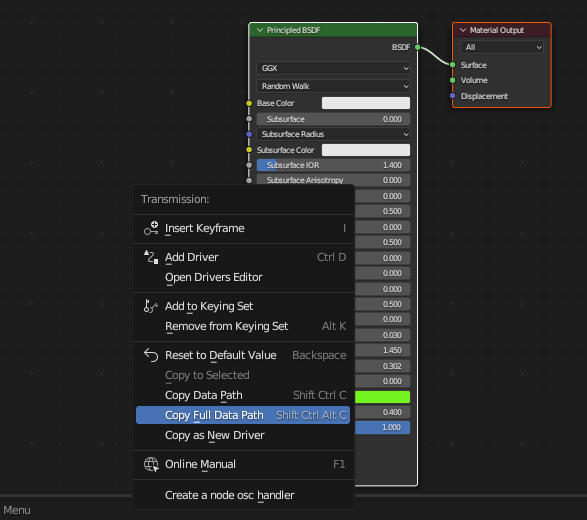 In the NodeOSC panel (if it is hidden, enable it through the little arrow on the left of the object tree), select "Create new message handler":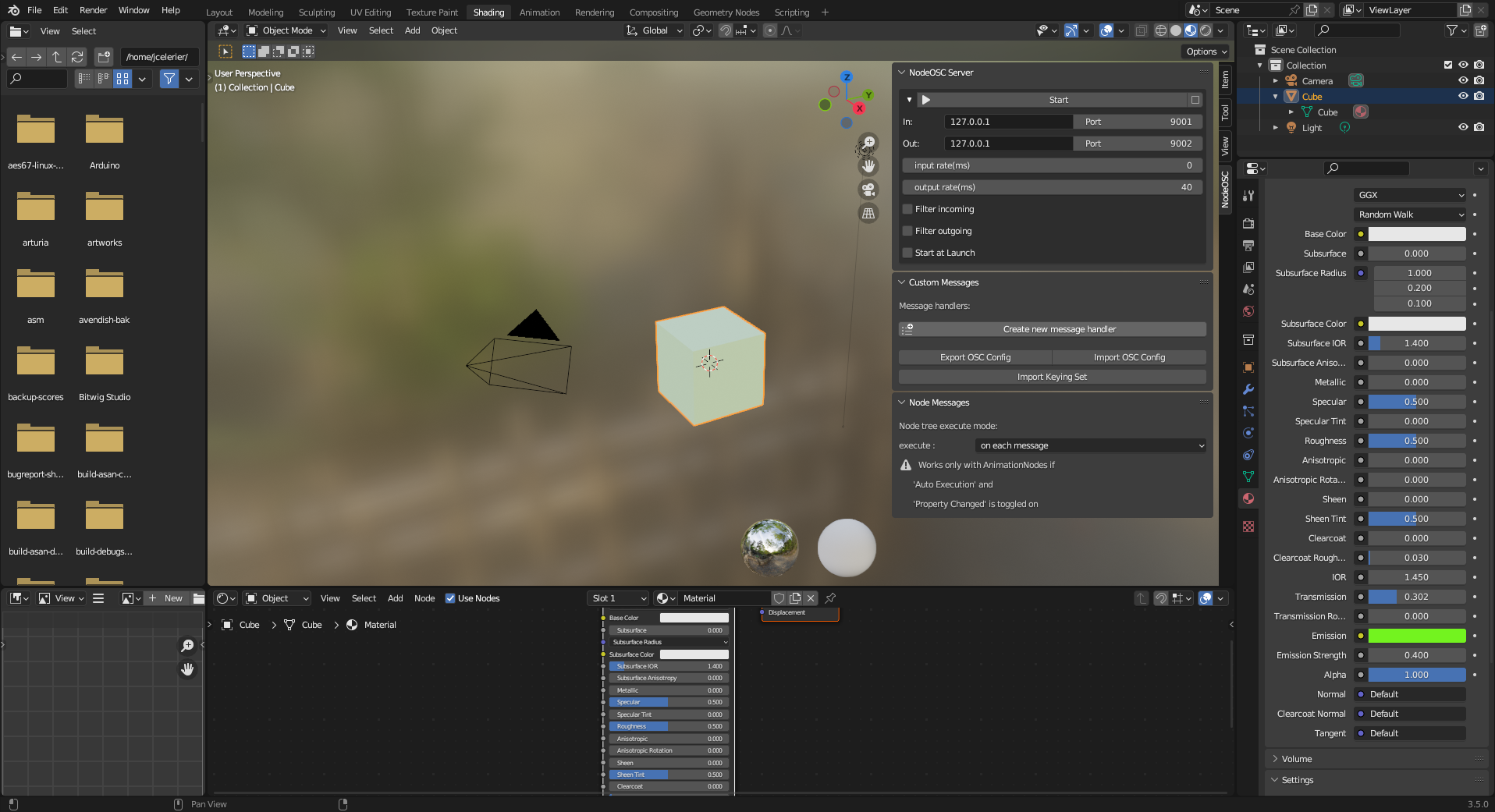 Paste the data path you copied in the "datapath" field.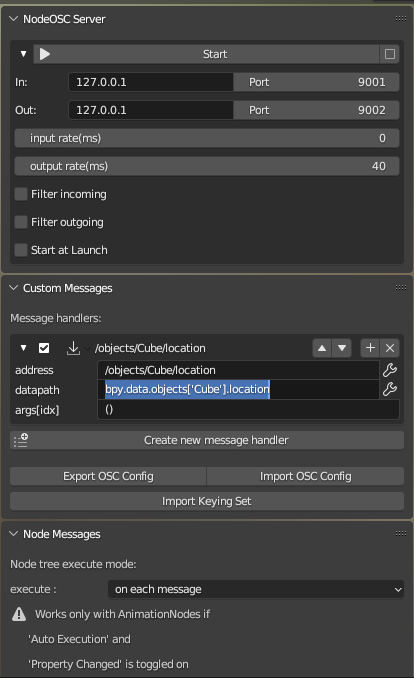 Set the OSC address you want in the first field and toggle "Start".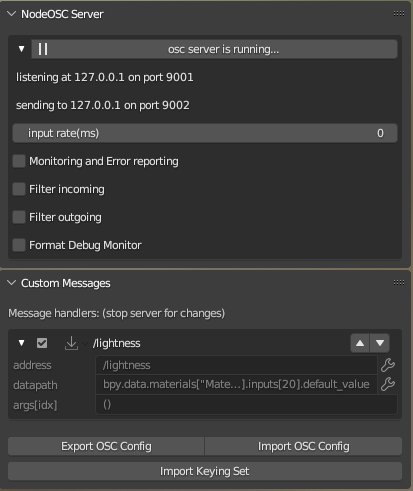 From score, you can now send OSC messages to this address: first add a matching OSC device:
Then add a matching OSC address: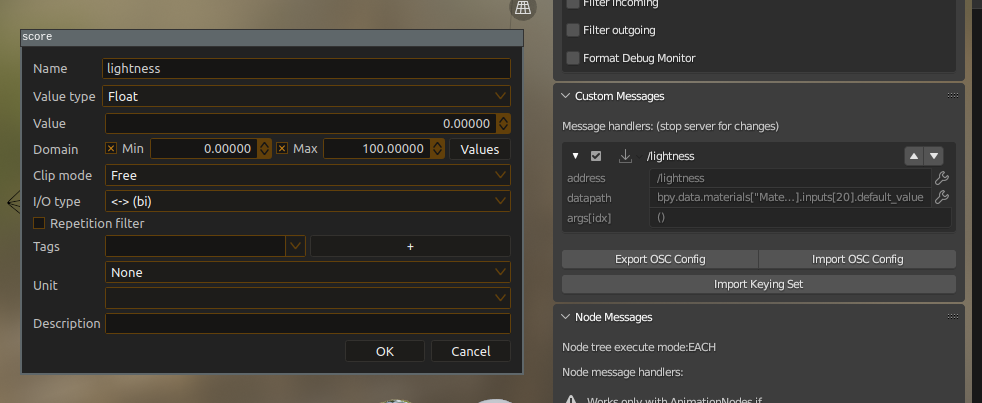 And from now on, changes to blender:/lightness in score will apply in teal-time to Blender!
---